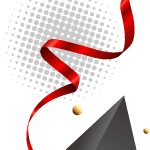 Pay Upfront and Save with
Coupon Code: BLACKFRIDAY15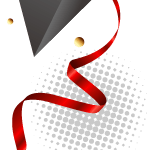 One stop for all Continuous Professional Education CPE Courses
We offer a series of professional online webinars and tutorials with topics specifically designed to upskill and update bookkeepers and BAS agents.
Join us and stay on top of the latest issues and gain knowledge to excel in today's dynamic work environment while meeting your CPE obligations.
We have been providing specialist training in accounting, bookkeeping and payroll since 1999. Our highly qualified trainers have been delivering industry-relevant training solutions to some of Australia's leading companies and government organisations for many years.
Bookkeeping Experts

Training experts since 1999

Tax Practitioners Board Approved

TPB approved for BAS Agent registration
CPE Certificates

CPE Certificates upon completion for every session

Online Video Tutorials

100% online training. Video Tutorials and additional learning materials.
CPE Club for BAS Agents and Bookkeepers
Access 10 Upcoming Webinars and Past Sessions

---
Instant access to CPE Library
Upcoming webinars
covering best practice and industry updates
Watch webinars from anywhere, on any device at a time that suits you
---
12 months access
to future and past CPE sessions

$421 RRP $495
Enrol Anytime

Are you ready to meet the new CPE requirements with the Tax Practitioners Board?
On 1 July 2022, the CPE requirements for BAS agents changes.
The CPE Club is a simple, cost-effective annual subscription to 10 upcoming webinars and a library of past recorded sessions. The webinars are pre-recorded each month, available on our easy-to-navigate Learning Platform, include in-depth learning material, quizzes to test your knowledge and Certificates of Achievement with 1 CPE hour each.
For additional CPE hours, you can also choose from our range of short courses and training bundles to suit your professional needs or advance you skills and enrol in a qualification course.
More information about the TPB's requirement for continuing professional education for BAS agents can be found here.
This webinar covers:
Back payments of salary and wages
Bonuses and commissions
Other lumps sums
STP considerations
GST and vehicles
Depreciation limits
Financed vehicles
Processing purchase, sale, and trade-in transactions
Credit error
Debit error
Revising an earlier activity statement
When and how to make adjustments
A comparison for bookkeeping and taxation.
CPE Library - Past Sessions 2022
In additional to the upcoming sessions you will also have access to at least 10 past recordings. Each webinar in the CPE Library includes a Certificate of Participation and 1 CPE hour.
Onboarding New Employees - Forms
TFN Declaration
TFN Privacy & Storage
Right to Work
Streamlined Onboarding with ATO Online Services
Streamlined Onboarding with MYOB
Withholding Declaration
Released date: August 2022
This webinar covers:
Allowance types
Superannuation and PAYG on allowances
Allowances and STP Phase 2
Released - July 2022
This webinar covers:
Definitions
State rates and thresholds summary
Your obligations
Taxable wages
Calculations and grouping provisions
Processing payroll tax transactions
This webinar covers:
Released - July 2022
This webinar covers:
Using Social Media
Developing Content
Trends
Customer Engagement
Promoting Products and Services
Reveiwing Activity
Released date - July  2022
This webinar covers:
1 - Annual Leave
2 - Personal Carers and Compassionate Leave 2 - Personal Carers and Compassionate Leave
3 - Parental Leave 3 - Parental Leave
4 - Long Service Leave 4 - Long Service Leave
5 - Community Service Leave 5 - Community Service Leave
6 - Domestic Violence and Paid Parental Leave 6 - Domestic Violence and Paid Parental Leave
7 - Taking Annual Leave 7 - Taking Annual Leave
8 - Pandemic Leave 8 - Pandemic Leave
9 - Software Considerations 9 - Software Considerations
Released date - April 2022
Super Guarantee
Exemptions
Allowances
Super stream
Contribution periods
Max Earnings Base
Salary Sacrifice Super
RESC - Reportable Super
Released date: April 2022
1. Developing Your Business Idea
1.1 How Business Ideas may Eventuate
1.2 Business Factors
Review Questions
2. Identifying Your Market
2.1 Target Market
2.2 Market Size
2.3 Projected Market Growth
Review Questions
3. Identifying Competitors, Trends and Opportunities 3.1 Competitors and Trends
3.2 Identifying Market Gaps
Review Questions
4. Understanding the External Environment
4.1 Identifying External Factors and Their Impact on Business Review Questions
5. Costs and Financial Factors
5.1 Costs of Products and Services
Review Questions
6. Marketing Your Business Opportunity
6.1 Marketing
Review Questions
All webinars are recorded and available on the learning platform. You can watch past sessions to enhance your professional development, refresh your knowledge or catch-up on a webinar that you missed.
CPE 2021 Library
Redundancy and Approved Early Retirement Schemes - December 2021
Payroll Updates - July 2021
Coding Entertainment - April 2021
Depreciation Fundamentals and Xero Asset Register - March 2021
MYOB (AccountRight Plus) Inventory & Stock Control - February 2021
Fringe Benefits Tax and Salary Packaging Basics for Bookkeepers - January 2021
CPE 2020 Library
Xero Reporting - November 2020
Xero Development Update - September 2020 X
Tax Basics for Bookkeepers, Part 1 - August 2020
Tax Basics for Bookkeepers, Part 2 - August 2020
Process Employee Terminations Using Xero - May 2020
MYOB - Job Costing and Customising Reports - April 2020 MYOB
CPE 2019 Library
Excel Financial Functions - November 2019
Microsoft Excel Logical Functions - October 2019
Selecting and Interpreting Modern Awards - September 2019
Understanding the National Employment Standards - August 2019
Qualifications & Skill Sets
Applied Education are experts in Bookkeeping and Payroll and have been successfully helping people with all levels of payroll experience understand their obligations. We offer two nationally recognised qualifications in payroll, FNS50217 Diploma of Payroll Services and FNSSS00012 Payroll Administrator Skill Set.
We also offer the TPB BAS Agent Skill Set if you already hold a relevant accounting qualification and are looking to become a BAS agent or FNS40217 Certificate IV in Accounting and Bookkeeping if you have experience but no qualification.
We provide a supportive and friendly learning environment, with access to email support, phone support, student forums and a Facebook study group.
Diploma
of Payroll
Services
Payroll Administrator
Skill Set
BAS Agent Registration Course
Certificate IV in Accounting & Bookkeeping
Not sure which course is right for you? Completed prior units and may be eligible for credits? Call us on 1800 678 073 for a consultation with a Course Adviser.
Accreditation & Industry Partners